Branding
Mercado's branding is derived from farm fresh products and the aerial view of farmland that creates contrasting polygonal shapes. The logotype is inspired by the sharp edges of these shapes and the friendliness that the colors and pattern bring to the overall brand.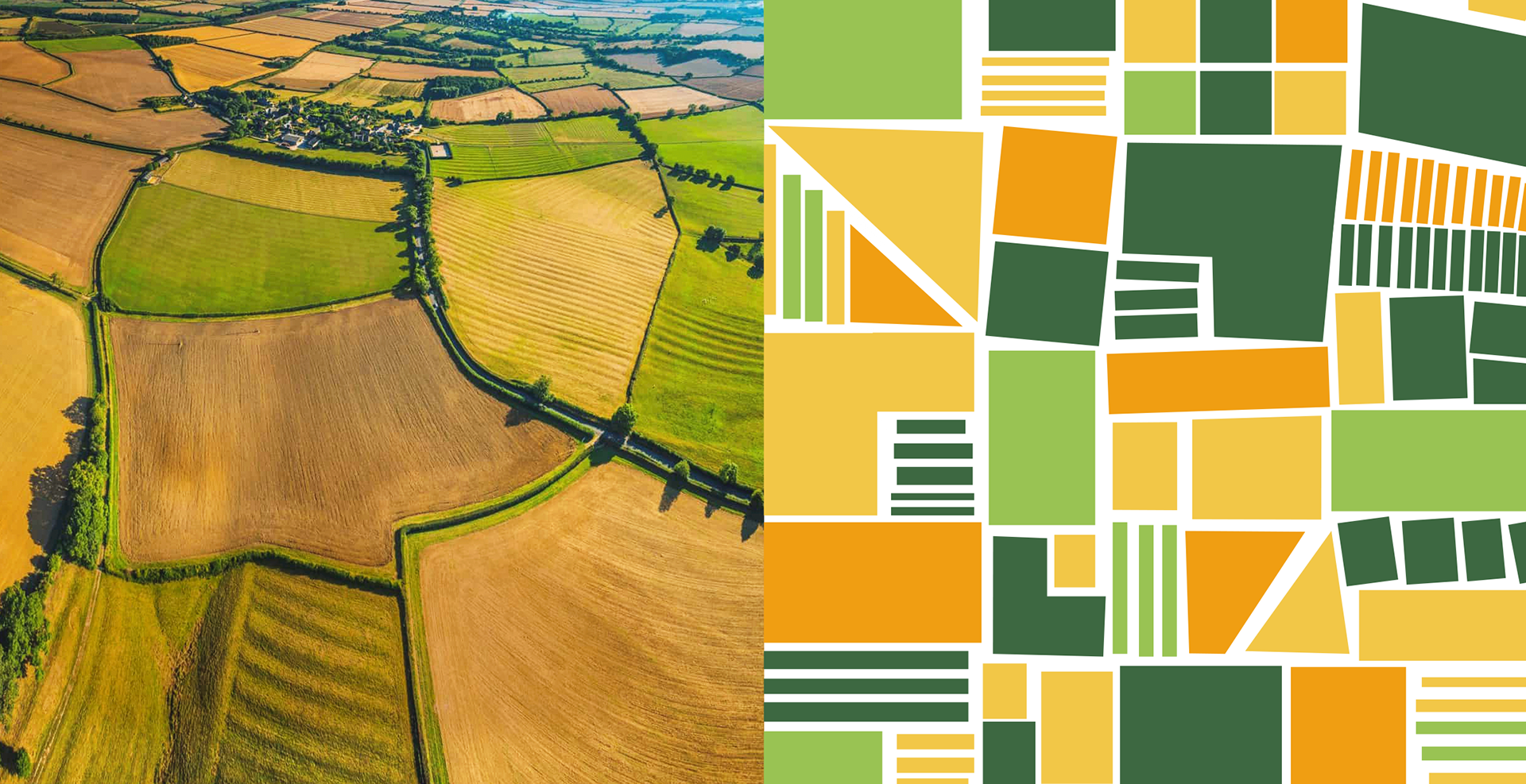 Type
Mercado also uses a type driven pattern with copy lines that describe the brand's best features such as freshness, point A to point B, vitamin rich foods, and tastiness. 
The Process
Mercado started as a group effort where our team did concepting, mapping, diagramming, wire framing, and a first round of prototypes. From there, it became an individual effort to take the foundations that our group built, and brand the experience myself by taking my insights and creating the whole Mercado experience. 
Insights to Understanding
Taking the insights I received through testing, I used maps and diagrams to form the Mercado experience from beginning to end. This mapping helped me figure out what kind of touch-points would get users excited, engaged, and interacting with the brand.